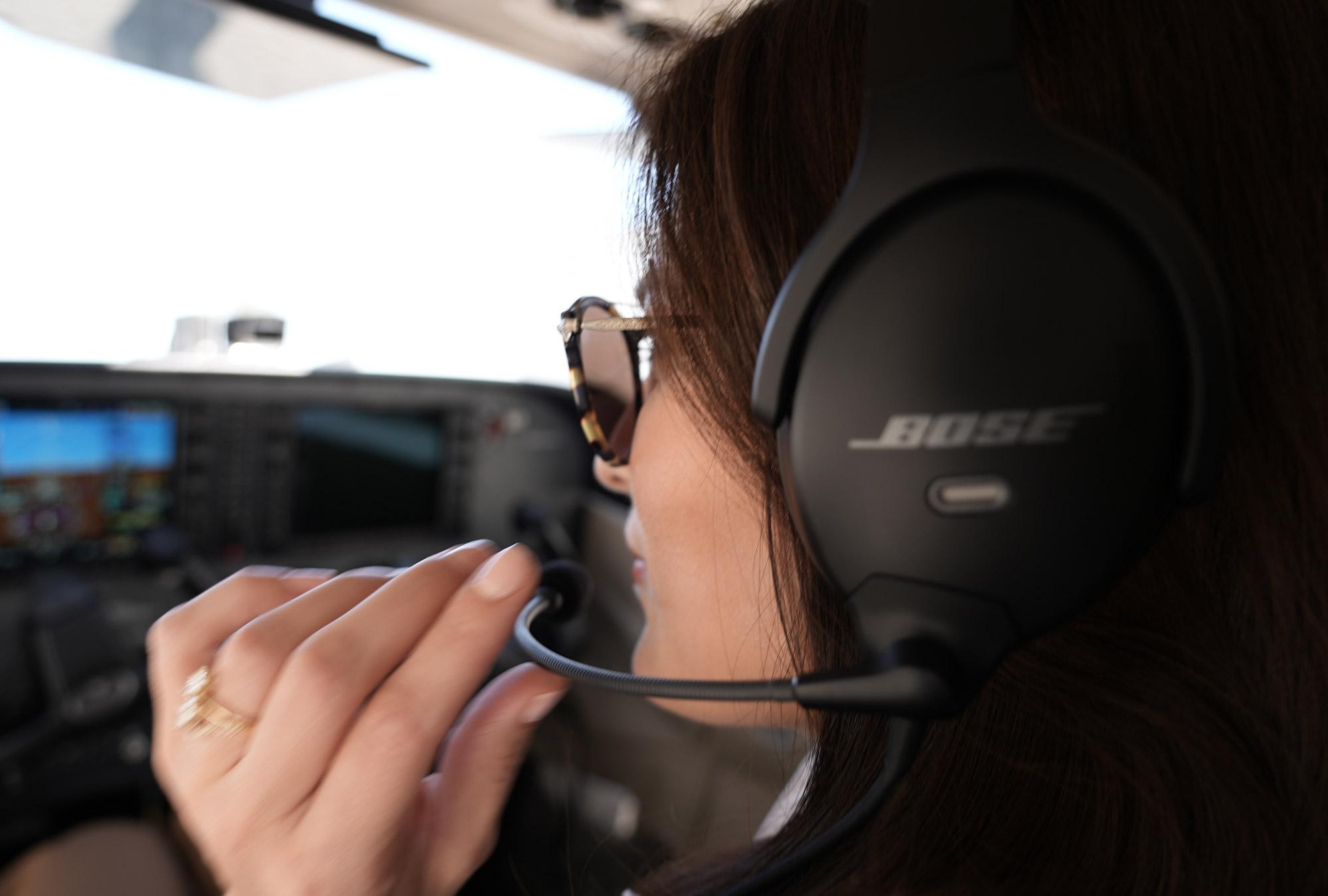 The New Bose A30 Aviation Headset: Reviewed!
2023/03/28 - Kay Vereeken (IG: @europilot)
In this video, I am going to go over all the amazing features of the New Bose A30 Aviation Headset and what makes it standing out from the competition.
The New Bose A30 Aviation Headset Reviewed!
"In this article, I am going to go over all the new features that make the new Bose A30 Avaition headset to stand out from the competition."
The past and the future
The Bose A20 was arguably one of the best Aviation headsets on the market and it is hard to imagine how Bose could even improve such an amazing product. Well, I can assure you, they did! The new model is called the Bose A30 and was officially released on March 28, 2023. It has been designed with a whole series of new features that will make your flying experience even better.
What's in the box?
I was very lucky to get one of the first A30's on the market and as always, Bose does an amazing job in providing you with everything you need. I personally LOVE the improved carry case because it offers internal zippered storage, and it is is padded for extra protection. A great way to store your headset safely after each flight. In the box you'll find the necessary Instruction Manual, which, as Professional Pilots, we all read in depth, right? You'll also get an auxiliary stereo cable, in case you want to connect your headset to a wired source and, obviously, to get you started right away, the A30 comes with a set of two batteries. Immediately when opening the box, you'll fall in love with the new design. It feels like we're literally entering a new Era and this feeling goes on. When you touch the headset, you notice the well known quality Bose stands for but, it's slightly lighter than the A20. The clamping force has been reduce by about 20%, so this should make it even more comfortable. And indeed, the feeling of comfort is incredible, especially if you are flying in pretty demanding conditions. I can honestly say that, this is the most comfortable around-ear aviation headset I have ever used.
New features
Now let's talk about the other new features, and they are stunning:
First of all, the control module is completely redesigned and can be either battery powered or panel powered. Two small double-A batteries will last you approximately 45 hours without Bluetooth, and 25 hours with Bluetooth turned on. This extended battery life is thanks to the new digital Acoustic Noise Canceling module.
The Bose A30 has now three modes of user selectable noise cancellation to meet your needs in nearly every flying environment. I personally like this a lot since, depending on the aircraft type, the phase of flight and the environmental conditions, you don't always need the highest noise cancelling setting. In addition, you can now use the so called Tap Control for talk-through communication.
Tap Control
Yes, let's say you are about to start your engine with the intercom off and you are wearing your headset, simply tapping your ear cup twice will reduce noise cancelling on one ear, so you can have a normal conversation with your Instructor, copilot or passenger.
Swapping sides
Another new feature I love, especially as an Instructor, is that I can now quickly swap my microphone assembly and cable, from left to right, or vice versa without having to find a screwdriver. Two latches hold the assembly in place, making it convenient to fly from the left or right seat. The cable is also remarkably lighter and more flexible which not only allows you to move easier around in the cockpit, but it also helps to store your headset quicker after the flight.
5 Reasons why you should get (or upgrade) to the New Bose A30 Aviation Headset
Summarized, the new Bose A30 is now my favorite headset because:
First of all, this headset is even more comfortable than the A20 or any other headset on the market, It has a newly designed digital Acoustic Noise Canceling system with 3 settings.The Tap Control is just amazing and gives you full control over the noise cancelling. The thinner cable gives you more freedom and easier storage and last but not least, the new carry case is absolutely awesome!
So, if you are looking for the best Aviation Headset with the best audio Quality and the best Acoustic Noise Canceling on the market, don't look any further!
How to buy?
The Bose A30 is available as from today and can be ordered online through the EuroPilot Center webshop. All shipping in Belgium is FREE! You can also try out the new headset at our Pilot Shop at the Antwerp Airport!
By: Kay Vereeken – CEO/Founder IPCA
IG: @europilot